Our Mission
The T-Shirt Co began in 2015 to bring custom digital printing to the people and has since grown into Australia's largest and fastest digital print fulfiller. Thanks to our unrivalled digital printing technology, we're the best at what we do.
We believe there is nothing better than wearing a tee to say something, to be a part of something, to stand for something, to enjoy something or to simply just be. Our team have a genuine desire to provide you with the quality service you deserve from start to finish and the tools you need to unlock your creativity.
From the moment you place an order to the moment you get it in your hands, we're making it our mission to create an efficient, streamlined and easy process so that you can focus on the designing. 
We do the printing so YOU can do the creating.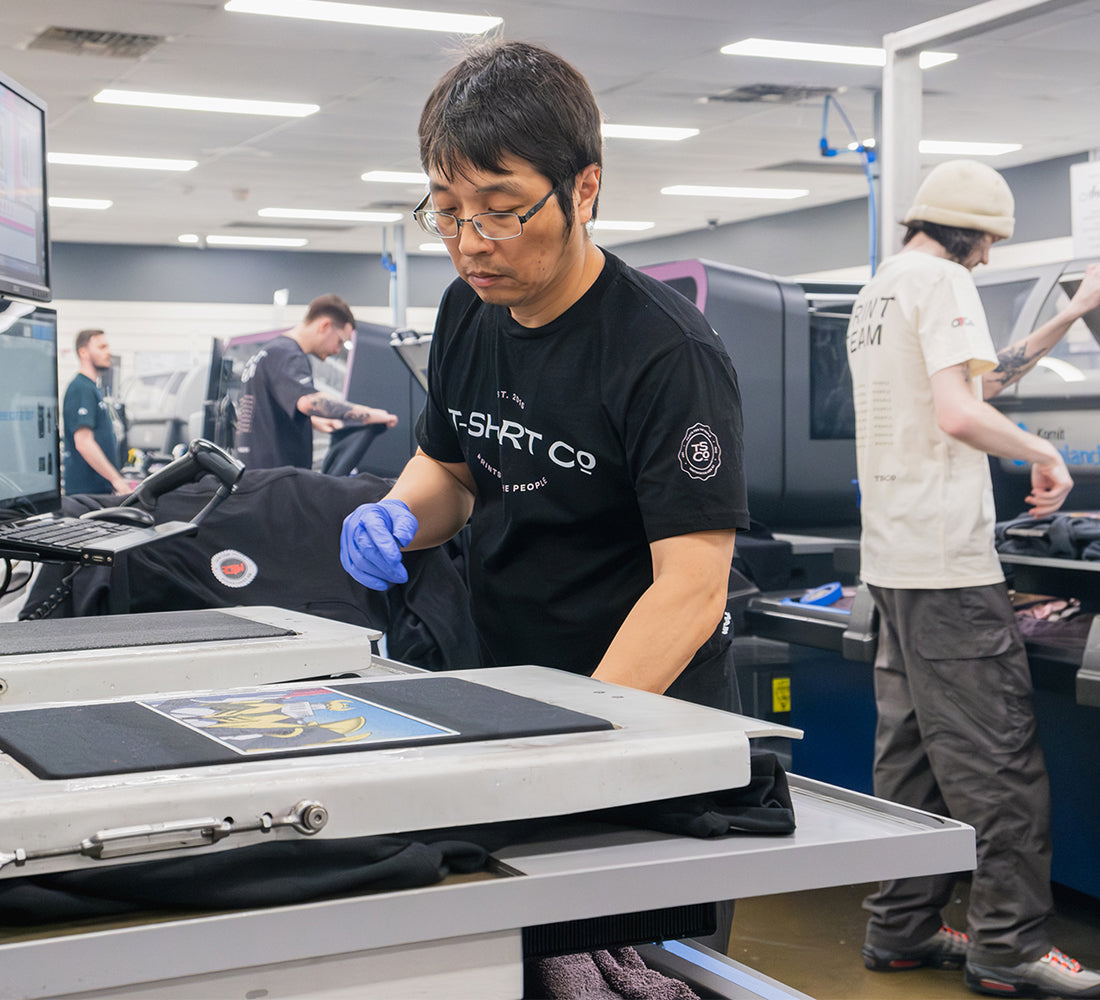 Our goal has always been to make it quicker, easier, and more accessible than ever to have custom designed shirts printed and delivered straight to your door. From a gag gift for your bestie, to a small business building its brand and everything in between, we've got you.
We give individuals and businesses alike the creative control to create high quality, custom t-shirts. With our purpose-built design tool, we're sure we've made it easier than ever before for you to create your own t-shirts.
The T-shirt Co is for EVERYONE! Prints for the people, by the people.
OUR PROMISE TO YOU
Quality

We're only in the business of quality printing and customer service. We aim to build great partnerships with our suppliers so that we can provide our customers with a great range, on-time delivery and outstanding quality, all at competitive prices.

Commitment

From the warehouse team to the printers to the designers in the office, we are all committed to making your print experience as enjoyable and as seamless as possible.

Creativity

Whether you want to order one shirt or one thousand, there's no limit to where you creativity goes so why should there be a limit on what you can print?!

Passion

Our people are passionate about print, service AND our planet. At the end of the day there is no Planet B which means we're committed to doing what we can to achieve the best recycling practices, eliminate wastage and to reduce our carbon footprint.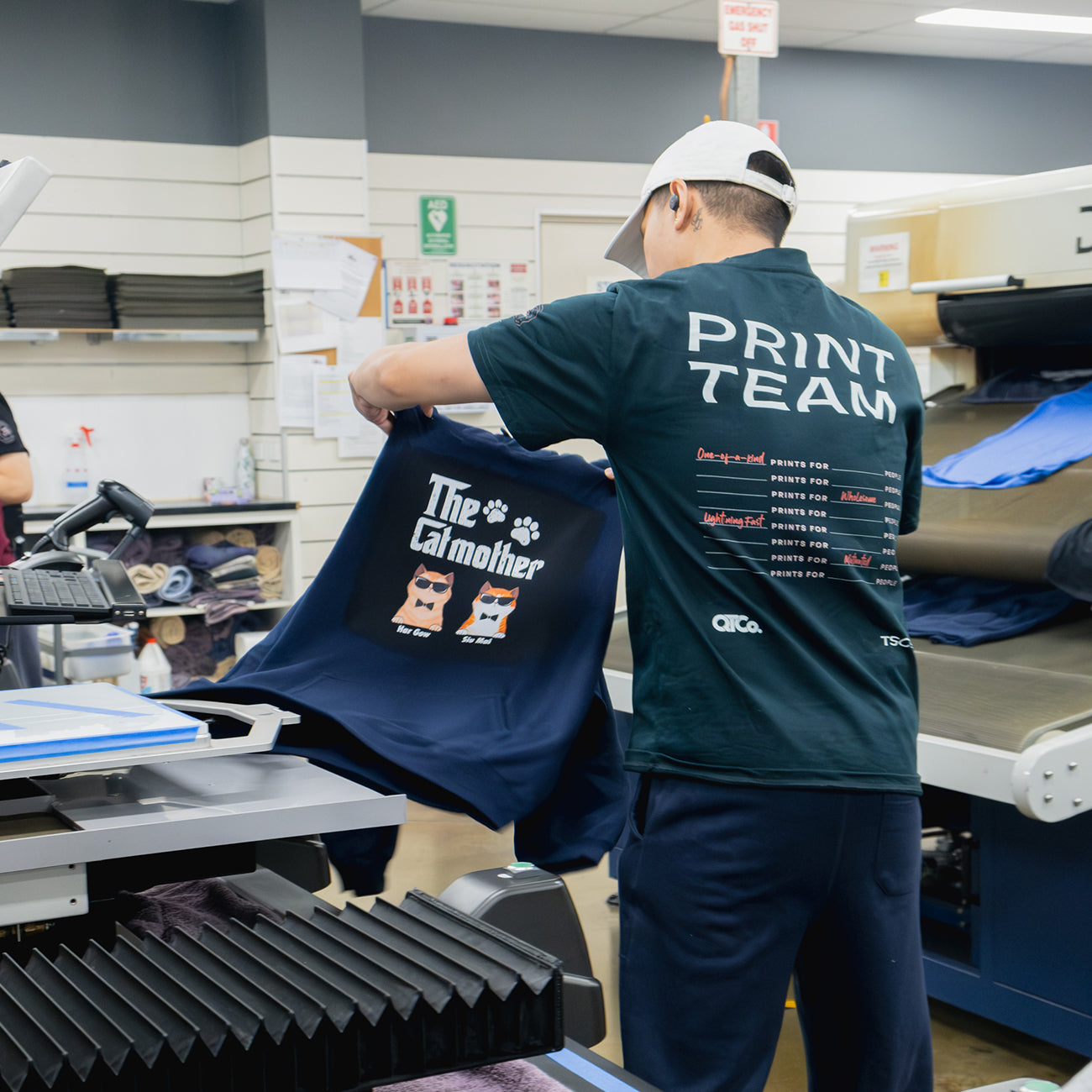 Our commitment to becoming THE leader in personalised printing means that we not only focus on learning from every customer interaction to improve our processes and technology, but we are also dedicated to upholding the highest customer service and print standards to ensure that the quality of your brand is safe in our hands.   
We aim to eliminate the need for reprints or errors and garment waste, as we continuously improve our processes to provide the most efficient and hassle-free experience for our customers. Our ultimate goal is to exceed expectations and set the standard for excellence in the printing industry.