Artwork Guidelines
To obtain the best print results possible, upload your artwork file following the below specifications:
PNG file preferred with a transparent background, JPG is also accepted but will require the background to be removed. If you can not do this yourself please contact us PRIOR to placing your order.
Saved at the highest resolution possible (between 200 to 300 DPI) and at the largest size possible to accommodate any resizing involved. We can print below 150 DPI but this may result in an overall 'soft' image.
Do not upload any other file types such as PDF, SVG, EPS etc.
Uploading these other file types will result in an incorrect image being saved into our system, we are not responsible for any misprints that occur due to this.
If you are concerned about your image quality, please email us prior to placing your order and we can take a look for you. If you are checking multiple images with us, this may incur a checking fee.
While we take extreme care to provide you the best result, it's your responsibility to supply high quality artwork, at least 150dpi, and to communicate any artwork or size concerns.
GET PERSONALISING
Digital Image vs Real Life Print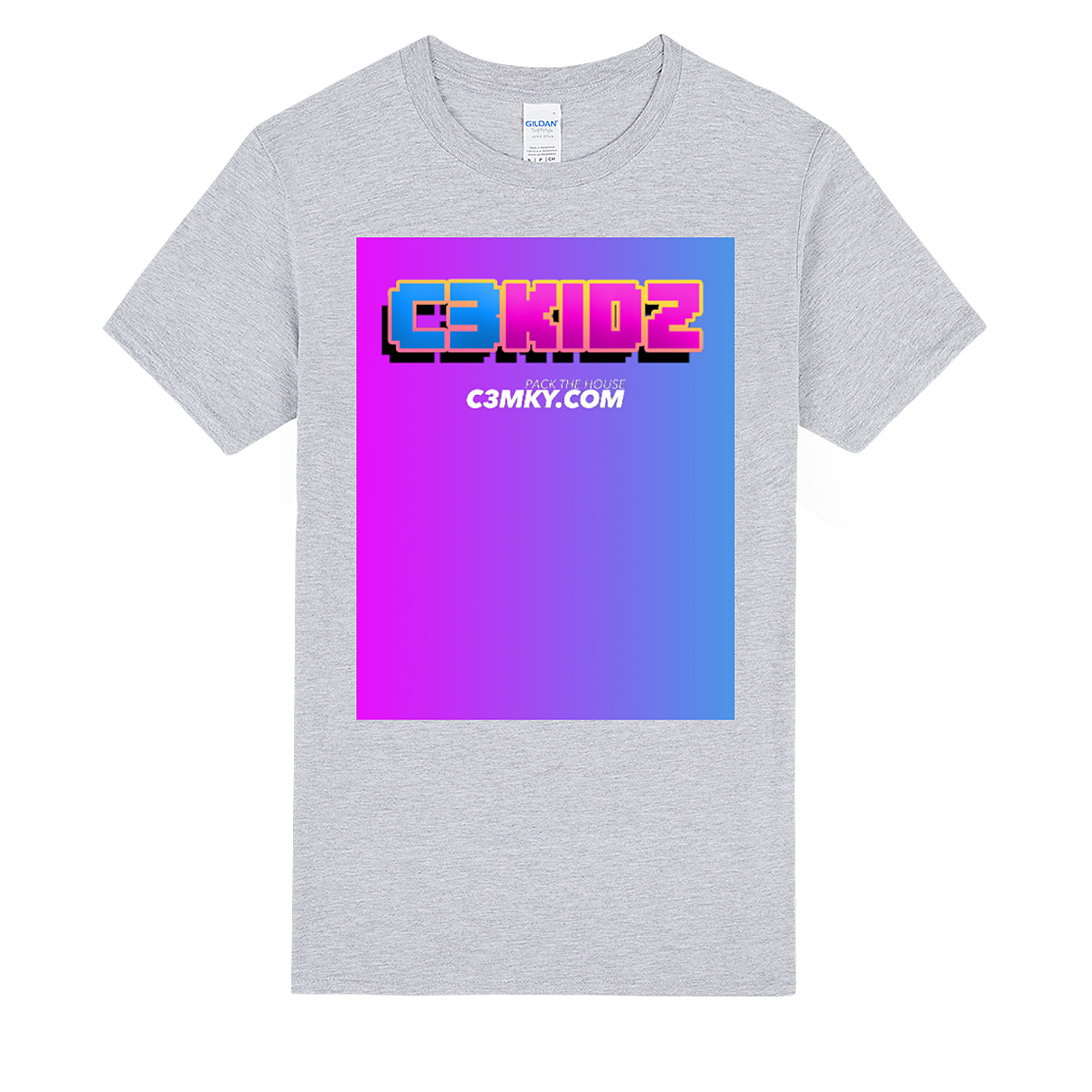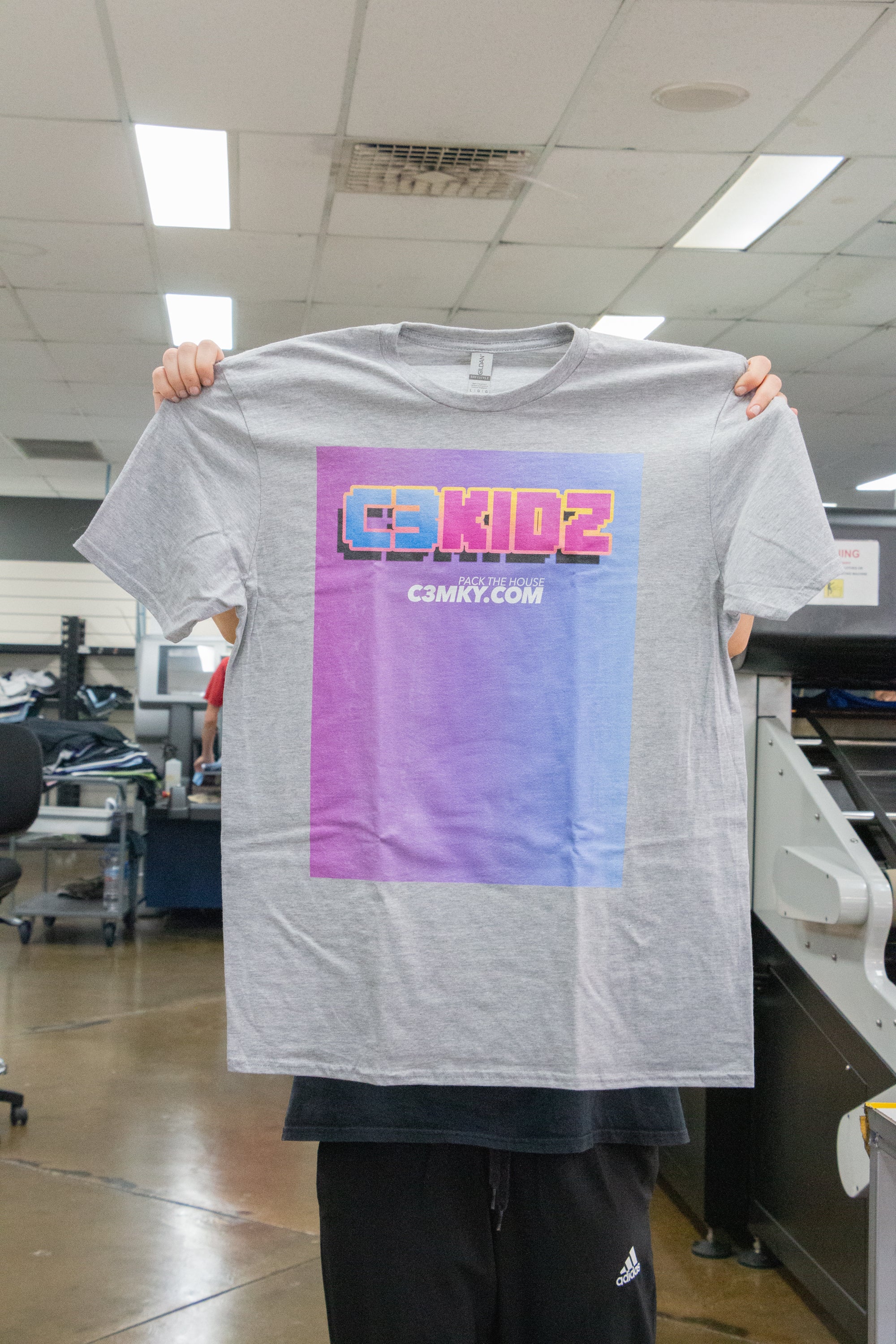 The colours you see onscreen don't translate to the same level of vibrancy in real life simply because it is a different medium. When viewing artwork onscreen everything that you see is backlit which means that light is shining through the artwork.
Alternatively, when you view a printed version of the same image the colours will not reproduce in the same way because prints reflect light. Screens have 10x more dynamic range in comparison to the highest quality material that an image can be printed on so when you see your artwork come out and it's not as vibrant as what you see on screen it's because of this main reason.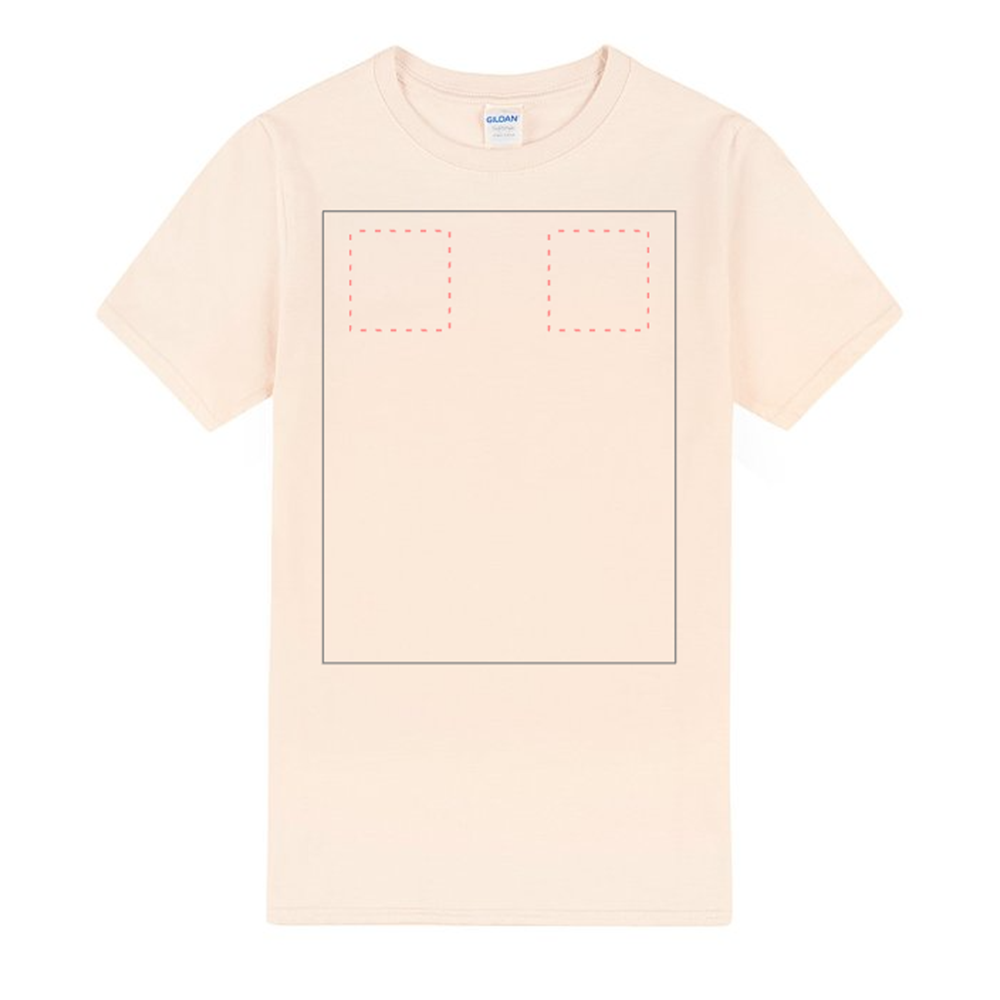 Artwork Print Area
There are rectangular boxes in our design tool mock-ups that indicate the safe print areas for your artwork.
The outer rectangle shows the safe print area, keep all artwork within this border to ensure that it doesn't get cut off.
For lefthand chest and righthand chest prints, the dotted red line indicates our standard print positions for those.
Please keep all images within these guidelines as they will be cut off if placed outside this area.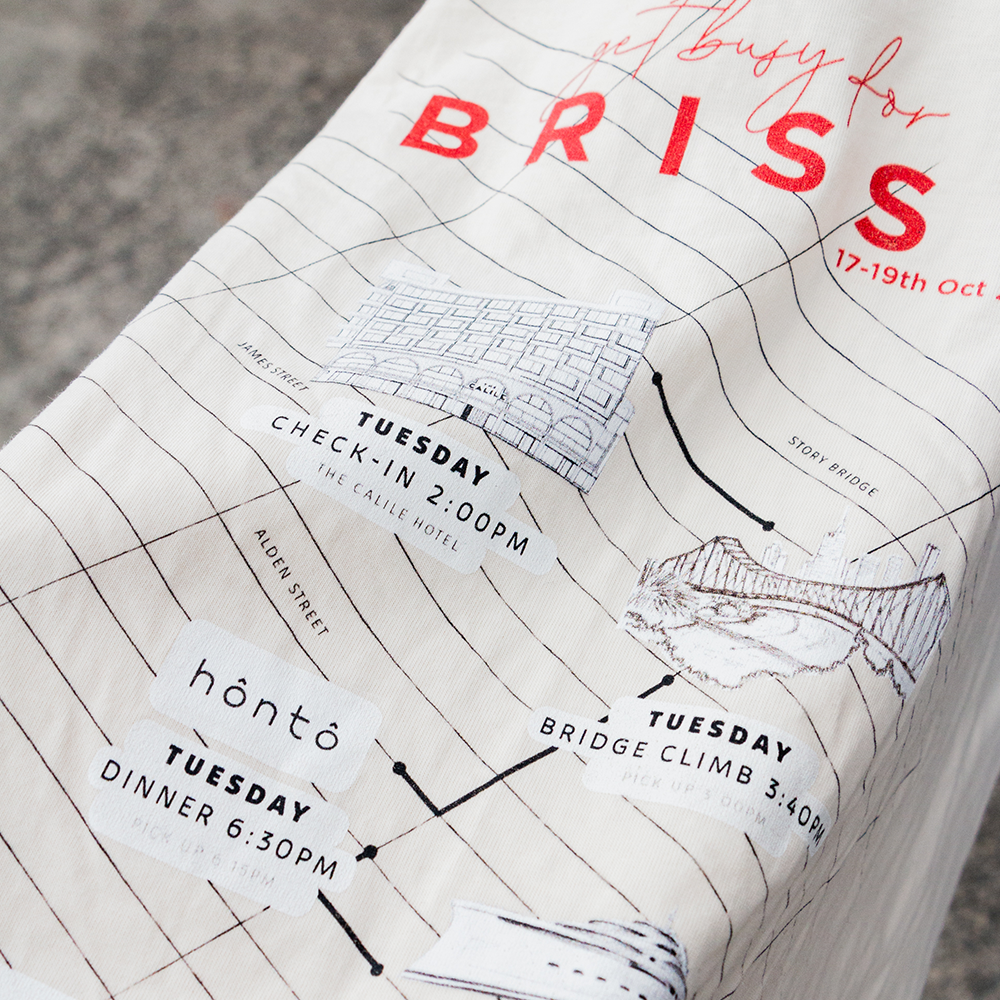 Fine Detail
To achieve the best print results, all fine detail should be a minimum of 1-2mm wide as our system will scale your artwork slightly to accommodate the garment size that it is going on.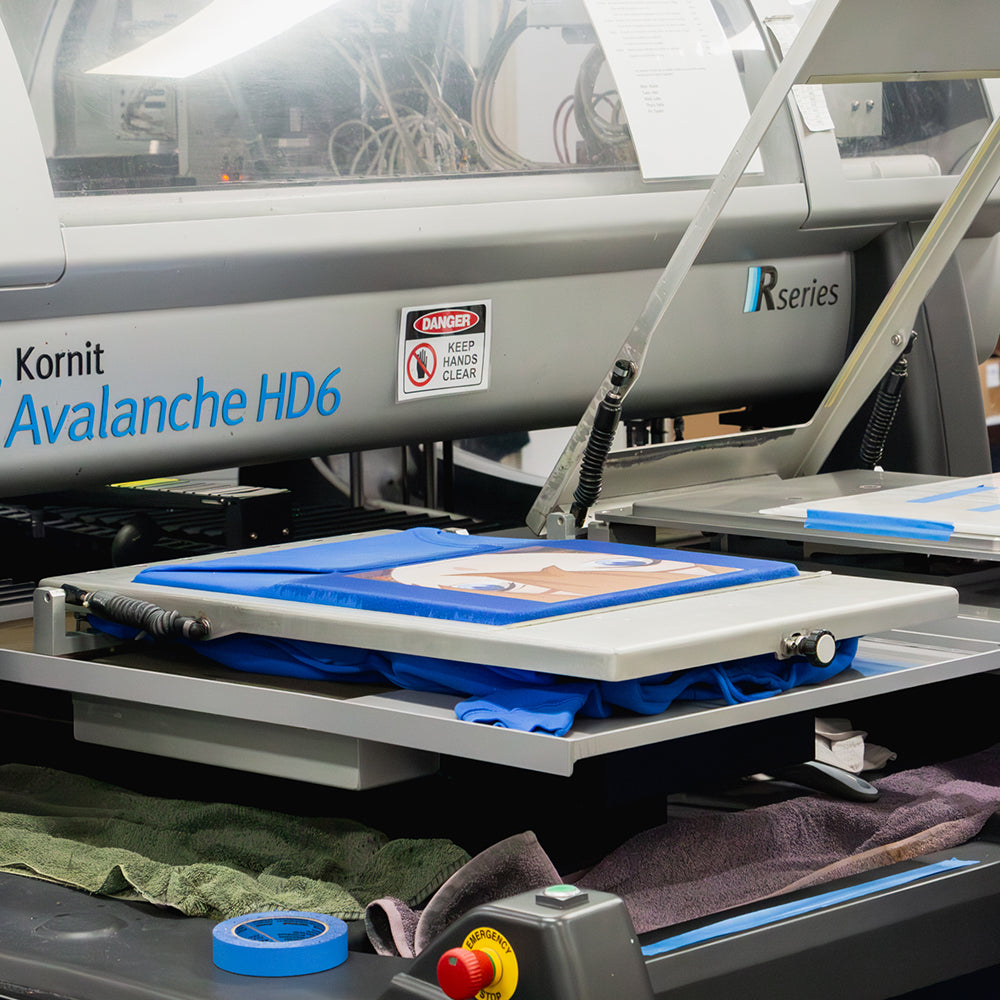 Max Print and Position
Our standard MAX print area is 35cm H x 45cm H for garments, however the dimensions may change slightly from size to size as our system scales your artwork depending on the size of the garment is being printed.
For tote bags and tea towels, you can find their max print areas on the product pages.
As we use a standard positioning and resizing system, we can not accommodate specific artwork sizes or positions.
When you are placing your order, how you see it in the preview provided is how we will print it.
PLEASE NOTE: We use our standard print sizes and scale your artwork to match the mock-up as close as possible.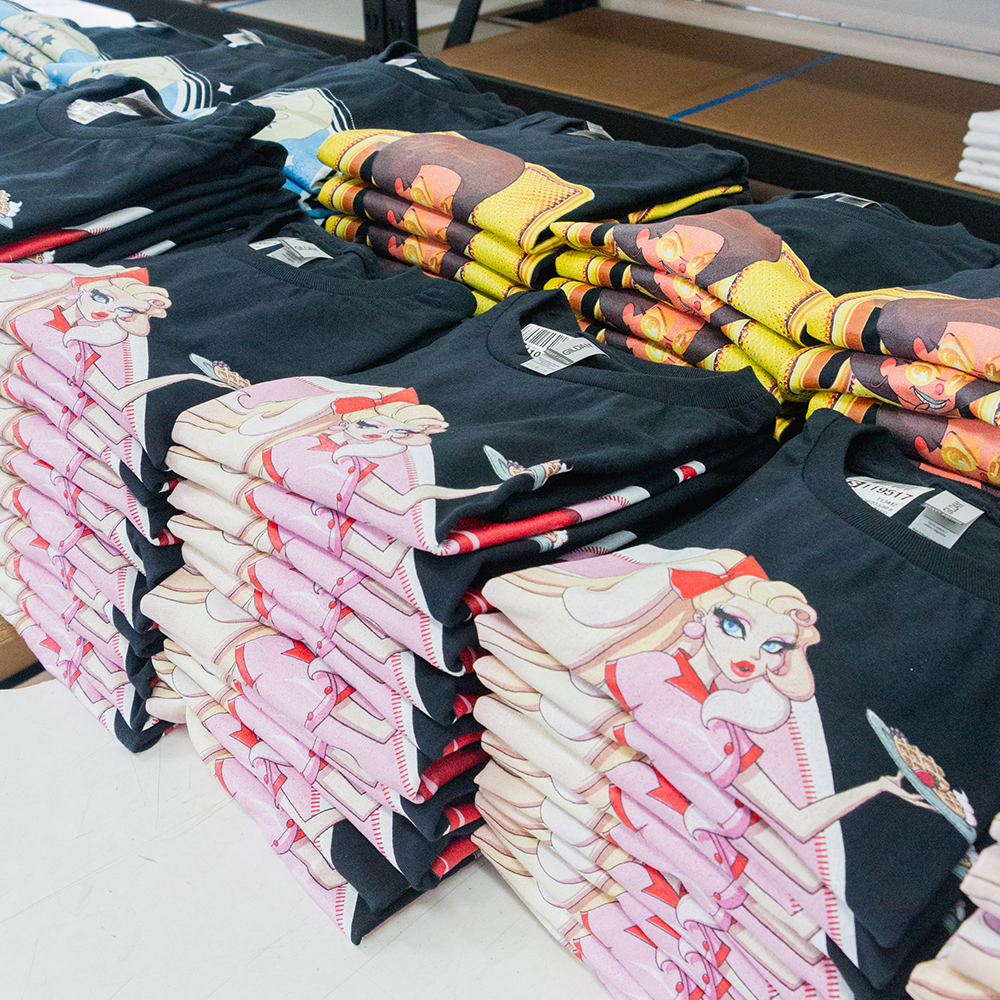 Sample Prints
We do not offer sample prints, there are no minimums or set up fees so you are welcome to place an order for one garment first to test your print.